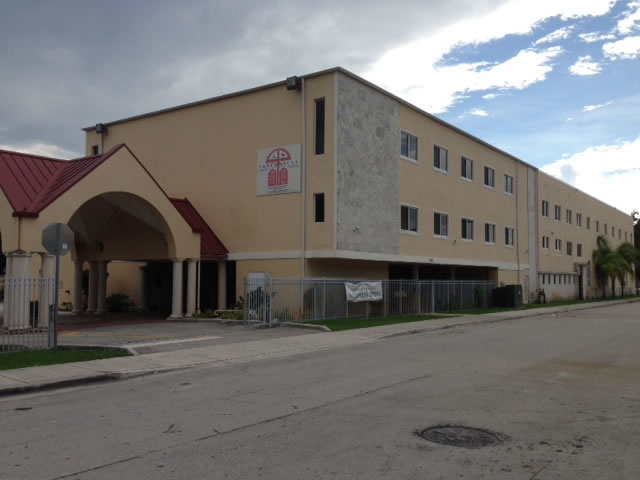 In 1977, some extremely devoted, focused and passionate Seventh-day Adventist Christians came together from the North, South, East and West. From the very start hey focused on the following goals:
Secure a permanent place of worship.

Do public evangelism.

Do outreach work in the Inner City.

Teach, train, educate and employ the youth.
Their first facility of worship was at N.W. 79 Street and 24th Ave. It was there they grew from a nucleus of seven families to 50 members which were then recognized as "Tabernacle S.D.A. Church" by the Southeastern Conference of S.D.A.
They spent days, weeks, months and years praying and working in search of a permanent church home. Through many obstacles, difficulties, pains, sadness, and hard work, sacrifices were made and the sum of $ 500,000 was eventually raised. Some members did side jobs while others refinanced their homes and donated the funds to purchase the present church building at 8017 N.E. 2nd Ave. which was previously known as the "Little River Bank". Thanks to the hard work of it's members over the years, Tabernacle has grown to be an indispensable pillar in the Little River community.